Search current supermarket and off licence wine special offers at home, or on your phone in the store, and find out what Mel and her crew think of them. Share your wine experiences. No poncey wine talk needed, but some of us can't help ourselves.

Latest Forum Posts
---
Cabalié ' 18 - Lait...
From the deeeeeep south (of France) where blends are the nor...
---
Vina Tarapaca SB '18...
Oh no John, no John etc. Came in an intro discount dozen. F...
---
Gooseberry Bush Colo...
South African offering from Laithwaites but no mention of th...
---
M&S instore spri...
picked up these at lunch Buena Vista Zinfandel 2016 £10.00 ...
---
Freix Cordon Negro -...
'Selection Especial'... Double dip time. £10 > 8.50 les...
---
Grand Vin De Stellen...
Another for our ex England test captain. Tesco with £2 off...
---
Bourgogne Aligoté '...
A bit 'rough' but its Burg and it's £7.50. Not for dinner ...
---
About Mel Jones MW
---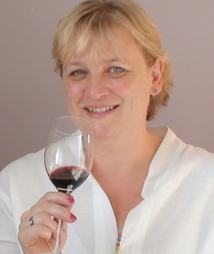 Mel Jones MW 1962 - 2015
Mel suffered a stroke in June which severely limited her activity ...