Search current supermarket and off licence wine special offers at home, or on your phone in the store, and find out what Mel and her crew think of them. Share your wine experiences. No poncey wine talk needed, but some of us can't help ourselves.

Latest Forum Posts
---
Yep
Hi all, hope you are all well, haven't been around for a whi...
---
Aldi wine now online
Aldi have joined the competition for online wine retailers w...
---
Sunday Bay Reserve M...
Bought this MSB to try the 2015 vintage. Full retail over £...
---
Riverpath MSB '14 - ...
Via bibendum and reduced from £10.29 (don't be silly WR). ...
---
Verdicchio dei Caste...
Have been buying this regularly for years after a recommenda...
---
Asda Chilean (Leyda)...
Even at £6, I would not touch this again. Acidic, medicinal...
---
Marques del Norte Ca...
Bought some on a special offer deal - never again.
---
About Mel Jones MW
---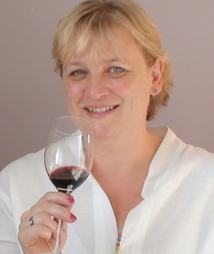 Mel Jones MW 1962 - 2015
Mel suffered a stroke in June which severely limited her activity ...